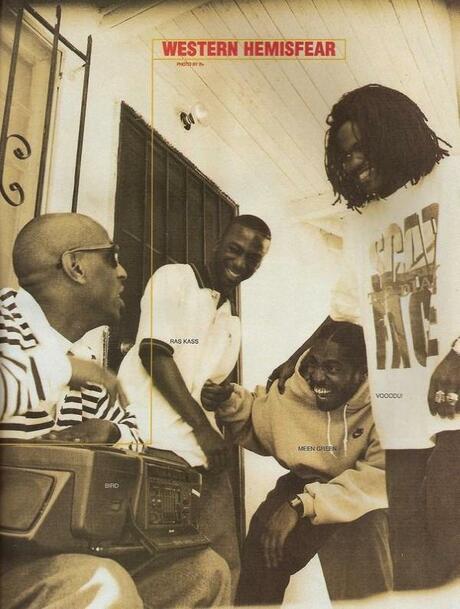 It's been a long time... we shouldn't have left you... without part 2 of our history of Los Angeles hip-hop podcast.
But hey, this episode is packed with close to two hours and 15 minutes of music and insight that only the HedRush can provide. Legendary DJ/Zulu Nation King/personality Mark Luv and Spider Jerusalem, along wtih JB d'Mulatto behind the boards, engage in their sprawling exploration of the Los Angeles hip-hop scene in the '80s and '90s. Among other thing, they discuss the origins of one of L.A.'s hip-hop's pioneering crews, the history of Freestyle dancing, the dynamics of organizing and recording a posse cut, and the backgrounds of a couple hip-hop groups that never fullfilled their potential in their primes.
E-mail any questions or comments to thehedrush@gmail.com. Become a fan of the show today. And tell a friend!
Playlist:
Divine Styler - Ain't Sayin' Nothing
Red Foo & Dre Koon f/ Evidence & DJ Revolution - The Freshest
People Under the Stairs - Time to Rock Our Shit
The Anonymous - Exodus
-break-
DJ Mark Luv - Live Rhymes Pt. 3 f/ Mykil Miers, Subtitle, LMNO, P$C, MURS, Poseyedon, Able Body, and Xololaxinxo
Tha Alkaholiks - Relieve Yourself
DJ Mark Luv - Live Rhymes Pt. 1 f/ Iriscience, Ras Kass, 2Mex, and Life Rexall
Ice-T and the Rhyme Syndicate - What You Gonna Do?
-break-
Pharcyde - I'm the Type of N@#$% (rmx)
The Lootpack - The Anthem
Rodney O & Joe Cooley - Everlasting Bass
Vooodu! & Mean Green - Two Deadly Sins
Mean Green & Mykil Miers- LA's Finest
-break-
Ras Kass - Etc.